Hours
Monday

9:00a - 8:00p

Tuesday

9:00a - 8:00p

Wednesday

9:00a - 8:00p

Thursday

9:00a - 8:00p

Friday

9:00a - 6:00p

Saturday

9:00a - 5:00p

Sunday

11:00a -4:00p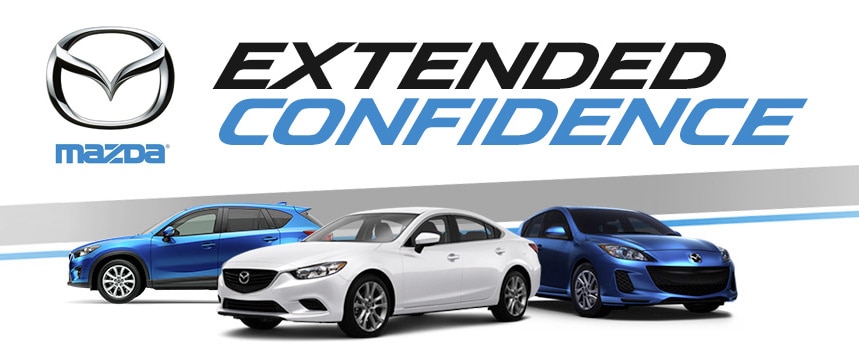 Additional Protection Plans and Services
Few things provide total confidence like the feeling of having a complete and full warranty on your new car - You get the peace of mind of knowing that whatever obstacles you encounter, you're protected and backed by a Mazda guarantee. 
The Mazda Extended Confidence Warranty covers many aspects of the vehicle to give drivers peace of mind after their factory warranty has expired. However, as with most things there's always more you can protect.
That's why we've come up with even more ways to protect your car based on the needs of driver's out there. These additional protection plans and services are at your fingertips to be taken advantage of, and you can find out more information on those services and what they offer at Werner Mazda. 

Gap Protection
First off, what is Gap Protection? It's a certain type of coverage program that protects you personally from financial repercussions in the event of a totaled or stolen vehicle, meaning you won't be on the hook to replace the vehicle financially.
How does Gap Protection Work?
As your car gets older, its cash value eventually declines but the balance remaining on your lease or loan may not decrease at the same pace. On top of that, insurance companies will usually only pay the vehicle's actual cash value if it is stolen or totaled. At that point, you will be liable for the difference between the insurance settlement and the balance you owe.
Gap Protection covers the difference between that balance and your insurance settlement.
Tire and Wheel Protection
It's no secret your tires and wheels can be an expensive area of your car when it comes to repairs or replacement.
The Mazda Warranty coverage on tire and wheels has no deductible and no replacement costs or bills, provides drivers with roadside assistance and will properly dispose of tires or wheels so you don't have to.
It also covers the driver from: 
Road hazards
Flat tire coverage
Tire replacement
Wheel and rim protection
Mounting and balancing
Vehicle Theft Protection
Having your car stolen can be a frustrating, not to mention costly, experience.
The Vehicle Theft Protection from Mazda uses a unique window-etching process that engraves a special identification code onto a vehicle's windows, making it traceable by the police. Not only does this act as a deterrent from theft, but it also makes finding and reclaiming it much easier.
Some of the other benefits to the plan include:
Up to $3,000 if your vehicle is stolen and not recovered, or recovered and deemed a total loss by your primary insurance company.
A $2,000 replacement allowance toward the purchase of a replacement vehicle from the dealer who sold you this plan.
If your vehicle is stolen and recovered within 30 days, and your insurance company determines that your vehicle is repairable, we will pay an amount equal to your primary insurance deductible ($1,000 maximum) toward the repair of the damages incurred.
Appearance Package Protection
Some of the costliest repairs to a vehicle can be the most visible. Making your car look like new after an accident or other type of incident can be tough, but it doesn't have to cost you a bundle.
The Appearance Package covers both the inside and outside of your car. It will help you repair dents or dings, as well as repair or replace upholstery inside your car as well.
Want to see how you can take advantage of the Mazda Extended Confidence Warranty Program? Visit Mazda USA Warranty to get started on what types of coverage you could get for your current Mazda, as well as an estimate on the potential cost of the warranty coverage.
For any questions, please don't hesitate to call or stop by Werner Mazda.